Waldman of Waldman & Associates sells Chapman Office Park for $2.175 million
Canton, MA Dan Waldman of Waldman & Associates sold the Chapman Office Park at 490-510 Chapman St. for $ 2.175 million. The office park is conveniently located near the Canton train station and consists of three buildings totaling 41,000 s/f. The office park was built in 1984 and has 75 parking spaces. Most of the tenants are in the medical, engineering and legal professions.
The Canton Office Park was owned and operated by a partnership of four investors. Vacancies in all three buildings required the listing brokers to add tenants in order to maximize the value. Waldman added tenants bringing the vacancy from 48% to 85%. The property sold for $2.175 million which was $25,000 above the owner's target price.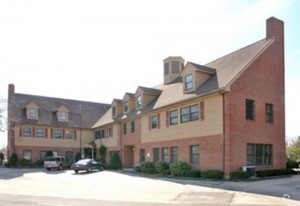 Chapman Office Park, 490-510 Chapman Street – Canton, MA
Waldman said "Once we added the new tenants we actually had multiple offers and a bidding war erupted on the property."
The ultimate buyer was Advanced Dental Management which is using part of 500 Chapman for their corporate office. Advanced Dental Management continues to invest in the property and the current tenants are expanding and exercising their options leaving only one vacancy on the third floor.
Waldman said, "It was a pleasure to get to know the sellers and to find a buyer who plans on setting up his corporate office in the office park. The property continues to appreciate."